OUR PRODUCTS
These are our primary product offerings. For other Euclideon products and services, please send your query to info@skynation.com.sg.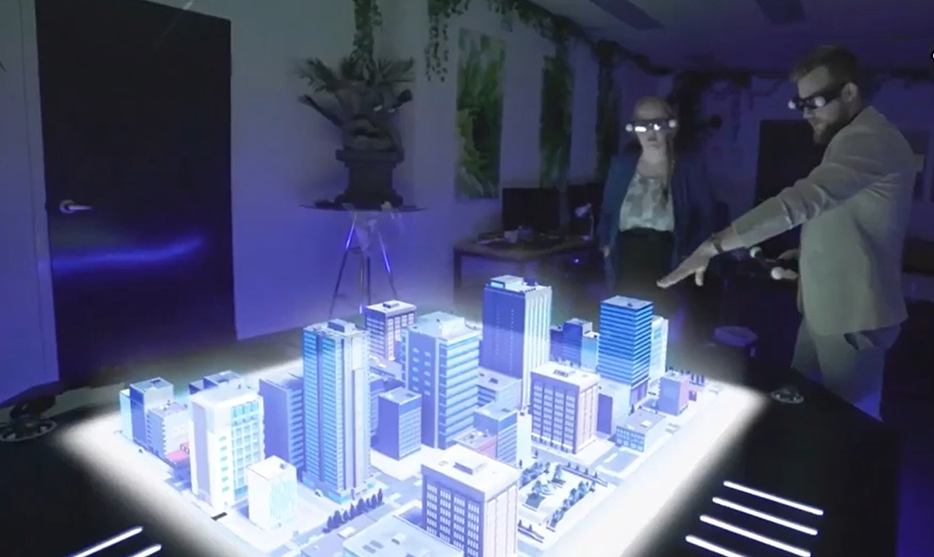 Hologram Table
What is it?
The Hologram Table can display digital models of cities or buildings as miniatures, with the ability to then zoom in down to single blades of grass – or even smaller! Not just static models but real-time data. This will enhance your ability to evaluate dynamic information.
Users can pick up objects and move them around, or prepare holographic presentations to convey ideas. The hologram is projected up to a height of 60 cm and a simulated depth of 100 cm into the table.
Can I load my own data?
Yes! You can load nearly all 3D formats and sources, including design drawings, point cloud data, polygon models, laser scans, photogrammetry, and more. You can connect it to your network or external hard drive for quick access to your data.​
Some use cases
Architects can demonstrate changes made and compare different design solutions more easily and at any stage of the project.
Military personnel can use scans of buildings or maps to plan or evaluate a course of action.
Industries with large scale assets, such as railroads, water boards, roads, power lines, etc., would be able to run scans or models of any size to plan work, or convey ideas to clients.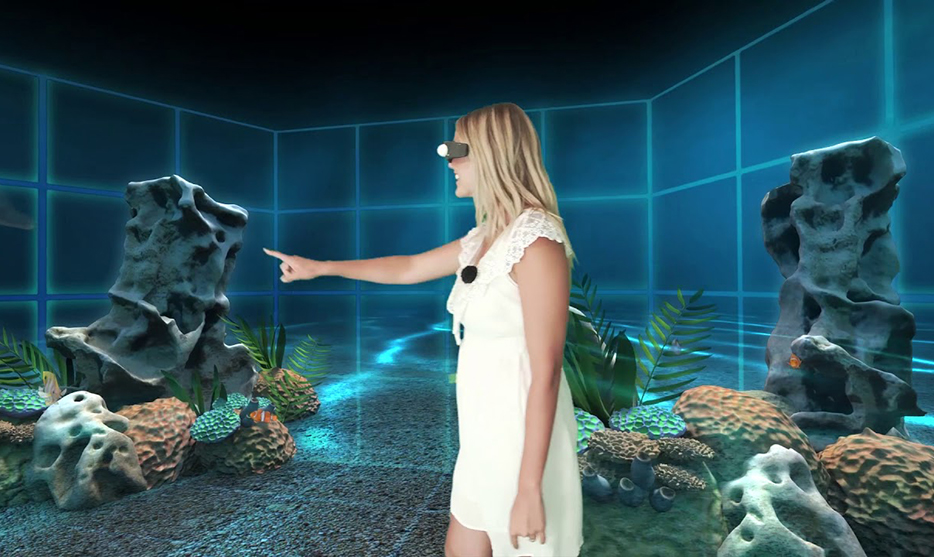 Hologram Room
What is it?
A Hologram Room is a controlled environment designed to create holographic experiences.
Wearing lightweight glasses, a user's viewpoint is tracked to present 3D objects into the space.
The objects made of light particles appear real enough to touch and via the tracked wand, complex interactions are possible.
How is it done?
Using Euclideon's patented Unlimited Detail engine, the Hologram Rooms can showcase vast datasets with ease using just your everyday computer.
Some applications
The rooms are used in commercial gaming and entertainment industries across the world.  One notable example is the 40-rooms hologram entertainment centre on the Gold Coast, Australia called 'Holoverse'.
It is also used in the areas of Defense, Aviation, Real Estate Development and Education. It's use is limitless.
Notable users
Clients include the Royal Australian Air Force (RAAF), Department of Transport and Main Roads (Queensland, Australia), French National Railway Company (SNCF), and Bentley Motors (UK), to name a few.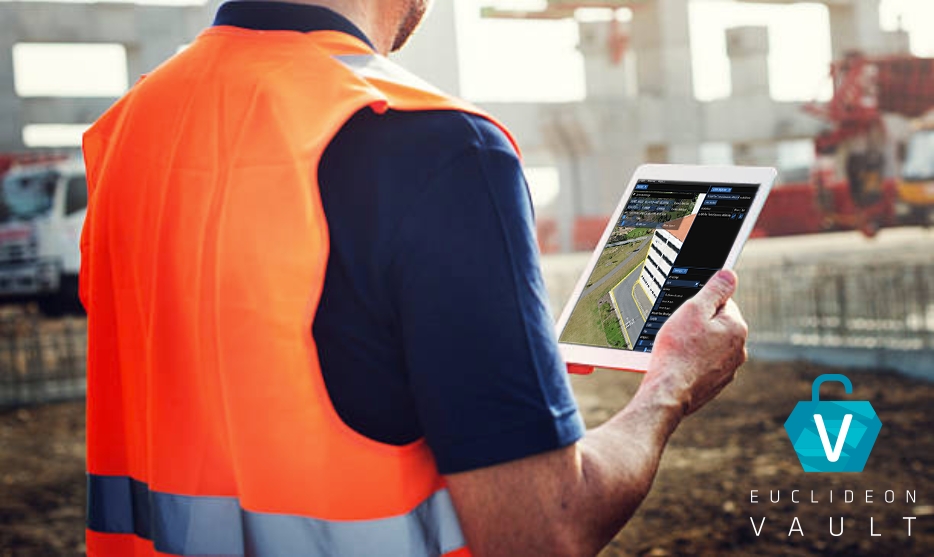 What is it?
Euclideon Vault is a novel software that provides numerous ground-breaking features for Point Cloud dataset users. This includes:
Manage, view and manipulate Massive Point Cloud Data.
Secure, remote streaming of Euclideon Unlimited Detail point cloud models.
Open access to Unlimited Detail point cloud rendering technology.
Ability to stream Unlimited Detail models to a variety of mobile devices.
Built-in conversion of point cloud to Unlimited Detail models.
How Unlimited is Unlimited Detail?
Imagine a laserscan of the entire planet with 1 point per millimeter.
That hypothetical scan of the Earth would be 37 Zetabytes of RAW LAS data.
That amounts to slightly over 37 billion TB of data.
That's over 2 soccer stadiums filled with 10TB HDDs.
You can view all of that data. In just under a second!